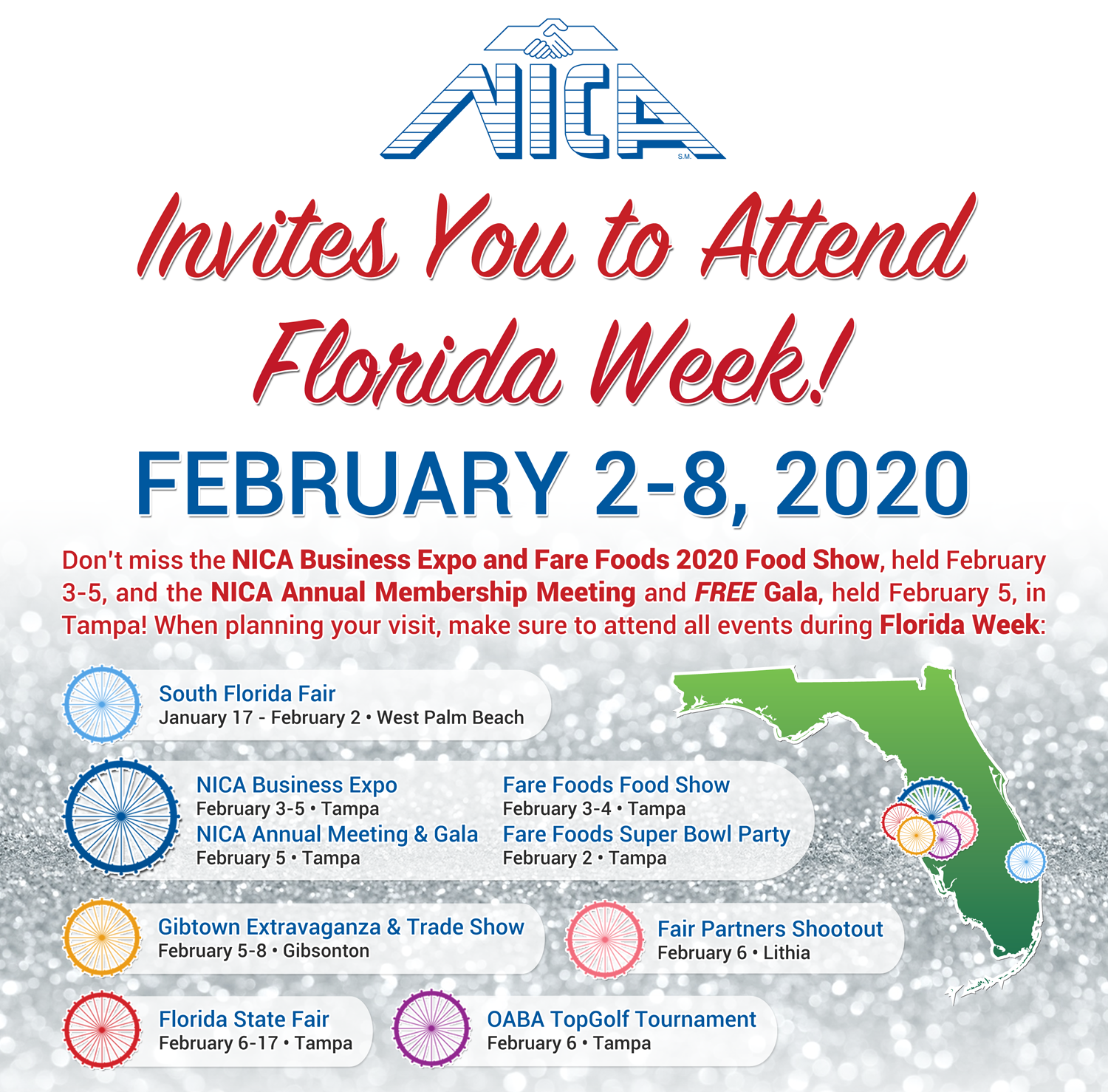 NICA BUSINESS EXPO & FARE FOODS 2020 FOOD SHOW
February 3rd-5th, 2020
NICA and Fare Foods are proud to bring you one of the best Business Expos and Food Shows in our industry! This year the theme is 20/20 Vision, focusing on the future of our industry with clear vision. The NICA Business Expo provides Workshops and Discussion Groups which cover the issues and daily challenges our industry is faced with today, facilitated by experts in their fields.
The Fare Foods 2020 Food Show will feature exhibitors showcasing the latest food trends and technology that will define the 2020 Fair Season.
The event will be held again at the
Sheraton Tampa Brandon Hotel
SPECIAL REDUCED RATES FOR 2020
King/Double Bed Room............$144/night (plus tax)
​Breakfast vouchers available for $14.50 per person, per day (inclusive of tax & gratuity) for each guest in room. You will only be charged when voucher is redeemed. Vouchers provided at check-in. (Redeemable at Panfilo's Restaurant)
*ENTIRE HOTEL CONTRACTED UNTIL SEPTEMBER 15, 2019. AFTER THAT DATE, ROOMS WILL BE BASED ONLY ON AVAILABILITY. IF THERE ARE ANY REMAINING ROOMS THEY MUST BE BOOKED NO LATER THAN JANUARY 3, 2020 TO RECEIVE THESE SPECIAL REDUCED RATES.
Note: Reservation Dates MUST be between 1/31 and 2/11 or error message will be displayed.