Welcome to NICA!
The National Independent Concessionaires Association is a membership-driven organization dedicated to strengthening relationships with the Fair, Festival, and Special Events Industries through effective communication, benefits, education, leadership, and solutions.
Our growing membership includes over 1000 mobile food and retail Concessionaires, Fairs, Festivals, and Associate Members in the Industry-related companies in the United States and Canada. NICA's large number of benefits include discounts on variety of items including food, beverages, supplies, travel, and lodging, so you can make the most of your season. 
NICA participates in a majority of State Fair annual conventions along with the WFA Convention and NICA Sysco Marketplace in January, NICA Business Expo and Fare Foods Food Show in February, Florida Federation of Fairs Convention and Trade Show in May, IFEA Convention and Expo in September, and IAFE Convention and Trade Show in November.
Movin' Forward Together
The Coronavirus (COVID-19) Pandemic has thrust our lives into unknown territory. We recognize this is a frightening time and that many in our Industry have faced both health and economic impacts. We are here to help. The NICA Office is now located in a state mandated for "stay-at-home," but the NICA Staff is fully operational as a telecommuting workforce and we are ready to assist you.
Our NICA Board of Directors understands that during this time of COVID-19, tight money and uncertainty is having an impact on many of our members' businesses. Therefore, if you are a member in good standing experiencing a hardship paying your NICA membership dues please contact us today and we will provide a six month grace period.
Director Nomination Deadline is May 25th
NICA is currently accepting nominations for next year's Board of Directors election. Joining NICA's Board offers many opportunities to have your voice heard, connect with other professionals in the Fair industry, and to further the cause of NICA. If you need more information, please call (813) 438-8926 or email us today!
Nominations must be received in the NICA Office no later than May 25th, 2021.You must email, mail, or fax all nomination materials listed on the Nomination page (including the Election Nomination Form, Statement of Commitment, and Code of Ethics) to the NICA office at 1043 E. Brandon Blvd., Brandon, FL 33511, via fax to (813) 803-8460, or via email to nominations@nicainc.org.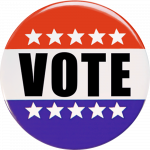 2021 Scholarship Applications are Now Available!
With the financial challenges that many of our students and their families are facing right now, the NICA Foundation is honored to award life-changing funds to so many deserving students. Because of the overwhelming support from our donors in 2020, we were able to not only meet our goal of awarding $30,500, but exceed our goal and award $33,500 to our commendable recipients.
The scholarship application for 2021 now available online at www.nicainc.org/scholarship. Applications must be received in the NICA Office no later than June 1, 2021 to qualify. Start planning the next steps for the next chapter in your life today!
The discount and savings programs that NICA has negotiated with our premiere partners are just another way we are building relationships throughout this industry in order to bring much needed and REAL benefits to our members. See the latest Benefit Booklet for more details.