Welcome to NICA!
The National Independent Concessionaires Association is a membership-driven organization dedicated to strengthening relationships with the Fair, Festival, and Special Events Industries through effective communication, benefits, education, leadership, and solutions.
Our growing membership includes over 1000 mobile food and retail Concessionaires, Fairs, Festivals, and Associate Members in Industry-related companies that specialize in distribution, insurance, manufacturing, supplies, and special services in the United States and Canada. NICA's large number of benefits include discounts on variety of items including food, beverages, supplies, travel, and lodging, so you can make the most of your season. 
NICA participates in a majority of State Fair annual conventions nationwide along with the WFA Convention and NICA Sysco Marketplace in January, NICA Business Expo and Fare Foods Food Show in February, Florida Federation of Fairs Convention and Trade Show in May, and NICA Marketplace and IAFE Convention and Trade Show in November.
Thriving While Surviving Together
For NICA, 2022 marks 29 years as an organization. Our theme for 2022 is "Thriving While Surviving!" NICA works with many of our sister organizations like CAFE, IAFE, IFEA, OABA, WFA, State and Provincial Fair Associations, and more to resolve the many issues facing the Industry such as rising costs, labor, transfer of ownership, and more. Now, as we close out our 29th year of forward thinking and enforcing the NICA mission of strengthening relationships with the Fair, Festival and Special Event Industries through effective communication, benefits, education, leadership and solutions, it continues to be important that we keep pace with an ever-changing world.
Director Nomination Deadline is July 30th
NICA is currently accepting nominations for next year's Board of Directors election. The Board recently voted to extend the deadline for Board election nominations to July 30th in the hopes that you will see each other and encourage each other to run for the Board or maybe even run yourself. Joining NICA's Board offers many opportunities to have your voice heard, connect with other professionals in the Fair industry, and to further the cause of NICA. If you need more information, please call (813) 438-8926 or email us today!
Nominations must be received in the NICA Office no later than July 30, 2022. You must email, mail, or fax all nomination materials listed on the Nomination page (including the Election Nomination Form, Statement of Commitment, and Code of Ethics) to the NICA office at 1043 E. Brandon Blvd., Brandon, FL 33511, via fax to (813) 803-8460, or via email to nominations@nicainc.org.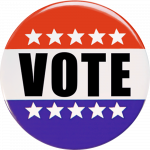 The discount and savings programs that NICA has negotiated with our premiere partners are just another way we are building relationships throughout this industry in order to bring much needed and REAL benefits to our members. See the latest Benefit Booklet for more details.