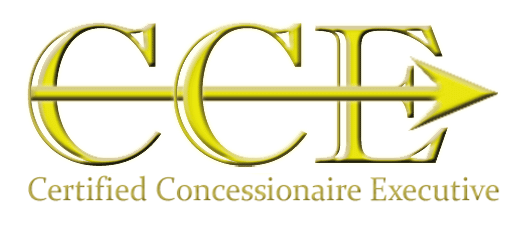 The CCE program was developed to recognize the professionalism of concessionaires. The title of CCE represents a deep understanding and respect for the fair and festival business and indicates that the titleholder will perform with the highest level of professionalism. This prestigious designation is awarded only after a detailed application process has been successfully met.
The concessionaire who is seeking the distinction of Certified Concessionaire Executive must, prior to submitting their application, first meet the following requirements:
The applicant must be a current member of NICA and also a current member of one of the following associations – CAFE, IAFE, IFEA, OABA, or the WFA and/or at least one State or Province Association.
The applicant must have a minimum of 7 years as a full-time chief operating manager of an independent concession business.

The applicant must then complete an 11-page questionnaire. The questionnaire uses a point system to determine their level of qualifications and industry involvement. They are also required to submit a 150-200 word personal philosophy of communication and management as it relates to the fair industry. The application, along with all of the accompanying documentation, is turned over to the NICA CCE Committee for rating and review. The CCE credentials are effective immediately. The official presentation ceremony takes place at an annual Industry event.

The Applicant must fax or physically mail the applications, supporting materials, and $90 administrative fee to the NICA Office.