Announcements
Do you have any announcements that you would like to share with the NICA membership? Contact us today!
---
Save the Date for the 2024 NICA Business Expo & Fare Foods Food Show
Join us February 5-7, 2024 at the beautiful Sheraton Tampa Brandon Hotel, located at 10221 Princess Palm Ave. Tampa, FL, for the 2024 NICA Business Expo and Fare Foods Food Show. This year's theme is "Tomorrow Starts Today!" Come and learn all about the new food trends for 2024 and participate in some exciting new educational seminars and roundtables that will be offered at the event.
Stay tuned for Registration, Hotel, and Food Show details, coming soon!
The Deadline For NICA Director Nominations Has Been Extended
NICA is currently accepting nominations for next year's Board of Directors election. This month the Board voted to extend the deadline for Board election nominations to August 30th in the hopes that you will see each other, encourage each other to run for the Board, or maybe even run yourself. Joining NICA's Board offers many opportunities to have your voice heard, connect with other professionals in the Fair industry, and to further the cause of NICA. If you need more information, please call (813) 438-8926 or email us today!
Nominations must be received in the NICA Office by August 30th.
Biography (100 words)
Photograph
Answers to 4 Questions:
What is the single most important challenge facing Concessionaires today?
As a Board Member, how would you help overcome this challenge?
Where do you see NICA in five years?
What would you plan to help NICA get there?
You must email, mail, or fax all nomination materials listed above to the NICA office at 1043 E. Brandon Blvd., Brandon, FL 33511, via fax to (813) 803-8460, or via email to nominations@nicainc.org.
*Required signatures may be gathered either in person, by email, or by fax; due to the differing methods involved, additional signature sheets will be accepted.
Download the Election Nomination Form, Statement of Commitment & Code of Ethics below:
Save 20% with Goodyear's Consumer Tire Sales Program
We invite you to use Goodyear's NEW Consumer Tire Sales Program designed for NICA Members, saving you 20% off of Tires and Installation. Carmel Dyer-Pittroff, CCE, Foundation Trustee, has been an early adopter on NICA's Goodyear Tire Program and shared her experience with us. She said, "This is the easiest benefit ever! I called Tim Koenigsfeld with Goodyear and Tim organized my tire installation. It is becoming a lot easier with the new system, and I just got a text my tires are done. It was just as quick two weeks ago when I again had tires installed on my Food Stand. This is the fourth time I have used this benefit!" 
How Does it Work?
Visit www.goodyear.com
Select the tires you want, based on your vehicle.
Locate and schedule your installing dealer.
Pay online with a special discount code (NICA20).
Show up to have the work completed or schedule mobile installation (depending on your location).
To get started with the code already applied, select the link below. Our existing sign up process will still be available for both commercial and auto/light truck consumer products at www.nicainc.org/goodyear, as we want to keep the program as flexible as possible for you.
Join Us in Vegas December 3-6 for NICA Marketplace!
"Together" We Will Share Ideas, Networking, Products, and Services
We are proud to announce the upcoming NICA Marketplace,"Together!" event, where we will share ideas, networking, products, and services, taking place December 3-6, 2023 at the Tuscany Suites and Casino in Las Vegas, NV. In 48 hours you will network with colleagues, discuss practical solutions, enjoy storytelling, and return enriched.
Who:
YOU, Business Owners/Managers, Fair Industry Leaders, and Trade Show Exhibitors.
What:
NICA Marketplace will feature a non-exclusive Trade Show, Educational Sessions led by hands-on Event Industry Thought Leaders, and Networking Opportunities that are welcome and comfortable. A place where we all understand we are customers of each other and Together we share a Fair guest to serve.
Where:
Tuscany Suites and Casino, 255 E. Flamingo Rd., Las Vegas, NV 89169. $69 Room Rate Sunday, December 3rd through Thursday, December 7th, with no resort fee ($44 waived), suite sized rooms with kitchenettes, free Wi-Fi, and Free Parking! Hotel is located six blocks off the strip on Flamingo Road (directly behind Bally's and Paris) and six minutes from the McCarran International Airport.
When:
Sunday, December 3, 2024 through Tuesday, December 5, 2023, with an optional field trip on Wednesday, December 6th.
Why:
This is YOUR convention: programming content is focused on Industry relationships using effective communication, benefits, education, leadership, and solutions.
Share what is working in our Fair Community.
Place Manufacturers and Suppliers in front of Business Owners and Managers.
Showcase Commercial Exhibitors.
Opportunity to streamline Practices and Procedures Together.
Share Tips and Trends.
Connect with your Fair Friends and Family.
The Price is Right!
How:
Thank You For Attending the 2023 NICA Business Expo & Fare Foods Food Show
At this year's event, we were proud to celebrate the theme of "All In!" On Monday and Tuesday, important topics were discussed by Concessionaire, Fair, and Associate voices at the NICA Business Expo:
"How To" Sessions on Propane and Accessibility
New Products That Draw Media Attention
Why the Choices You Make During Move-In Matter
Successful Exit Strategies
Nuts and Bolts of Successful Selling (held at the Florida State Fair)
Making Social Media and Marketing Work for You
Working Together on Affordability
What's On Your Mind?
We also featured a sold-out Heartsaver CPR Class that trained a group of attendees on Monday morning and two sessions of Roundtables that encouraged NICA Members to discuss Convenience Fees, Sustainable Packaging, Staffing, Tipping Practices, Product Duplication, and Fair Hours/Length of Stay. On Monday evening and Tuesday afternoon, the Fare Foods Food Show showcased over 50 Exhibitors in the Ballroom, Cypress Room, and Entrance Hall.
Wednesday's events featured the NICA Leadership Luncheon and the Annual General Membership Meeting, including the Passing of the Gavel, Board Installation, Greetings from IAFE, Partnerships, Coca-Cola Membership Contest Winners, NICA Year in Review, and CCE Award Presentation. Our Annual Gala closed out the evening with a Cocktail Reception, Dinner, Industry Speakers, NICA Foundation Spotlight, Hall of Fame, and Auctions. Congratulations to Hall of Fame Recipient Don Delahoyde, CCE, and thank you to all of our attendees, speakers, panelists, and presenters. We couldn't have done it without your continued support. "Together We Are All In!"
Additional Congratulations go to Cupid's Quik Pick winners Randy Reichert, CCE, Norm Keene, Libby Class, and Cecelia Kenna, our Food Show Windfall winners Kurt Miller (Fry Cutter), Chris Conkle, CCE (2 Night Hotel Stay), Myong Burcham ($200), Mark Granum (Fry Cutter), and Todd Desgranges (2 Night Hotel Stay), as well as our many Educational Workshop Door Prize and Auction winners. The Gift of Travel Membership Prize, sponsored by Coca-Cola, was awarded to Bryan Blair, the National Leadership Prize went to Tom Hodson, CCE, the Member Referral Prize was given to Jeff Ross, and the Most New Members Prize (and Championship Belt) went to Jacqueline Bradbury, CCE.
Special Thanks to Our Event Sponsors:
Annual General Membership Meeting
Pacific Crest Concessions and R.E. Smith
NICA Leadership Luncheon
Hummel Group
Food Show Windfall
Fare Foods and NICA
Expo Educational Sessions
The Best Around, Forever Concession Trailers, Jack's Fries, Leimon's Pizzeria, Sweet Cheeks, and Wells Concessions
Expo Fundraisers
Forever Concession Trailers and NICA Foundation
Gala Celebration
Southern Oregon Food and Beverage and Vinnie's Fine Foods
Gala Cocktail Reception & Dinner
Fare Foods
Gala Live Auction
Concession Mall, Eastern States Exposition, Five Star Catering, NICA, Ross Concessions, and The Thomas Hodson Company
Gala Pick-A-Ticket (Silent Auction)
5centride, Giant Ride, Jack's Fries, Leimon's Pizzeria, Meggers Road Concessions, Pacific Crest Concessions, Ross Concessions, Southern Oregon Food and Beverage, Sweet Cheeks, Tavern at the Park, The Thomas Hodson Company, Vinnie's Fine Foods, and Wells Concessions
Membership Contest
The Coca-Cola Company
Stay tuned to upcoming NICA Now and NICA News publications for more coverage! We will be posting more about the event in the coming weeks, as well as an overview in the next issue of NICA News. Do you have any photos to share of the event? Make sure to send them to us by email or tag @NICAInc when you post on Facebook, Instagram, and Twitter so we can see them!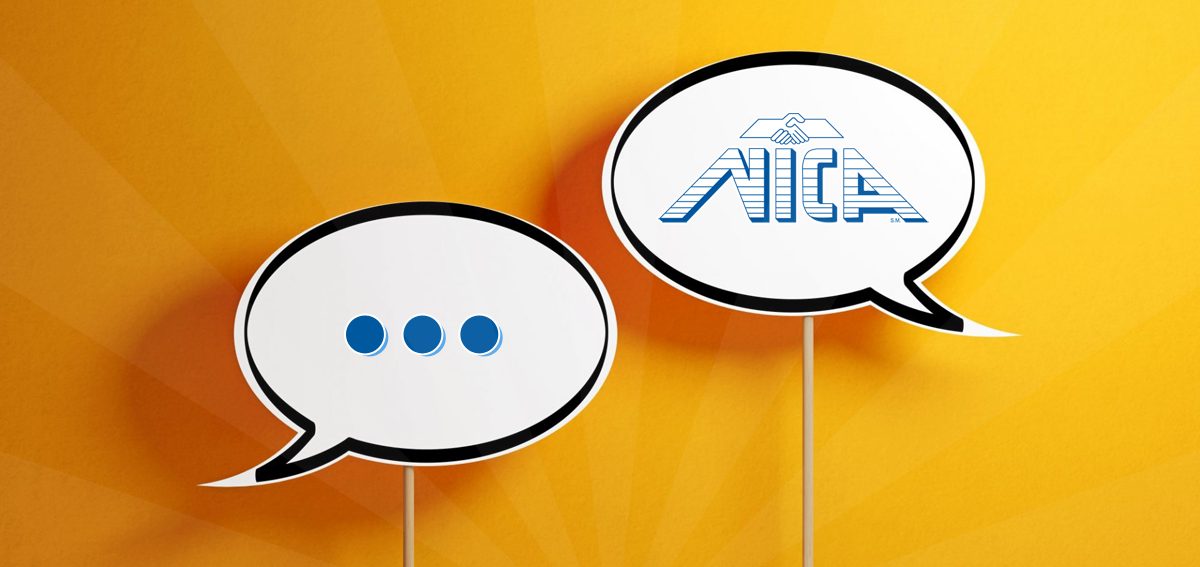 Join the Conversation with NICA Live!
We have launched our brand new Facebook Group, NICA Live! and want to invite you to join us. NICA Live! is a public group for our members and for supporters of the industry to share their voices and be heard.
Are you looking for extra help for an event? Have a question about equipment? Looking at a new event to add to your route? Ask our group members for advice, and start a conversation! You can join the Group by searching NICA Live! on Facebook or by selecting the link below: