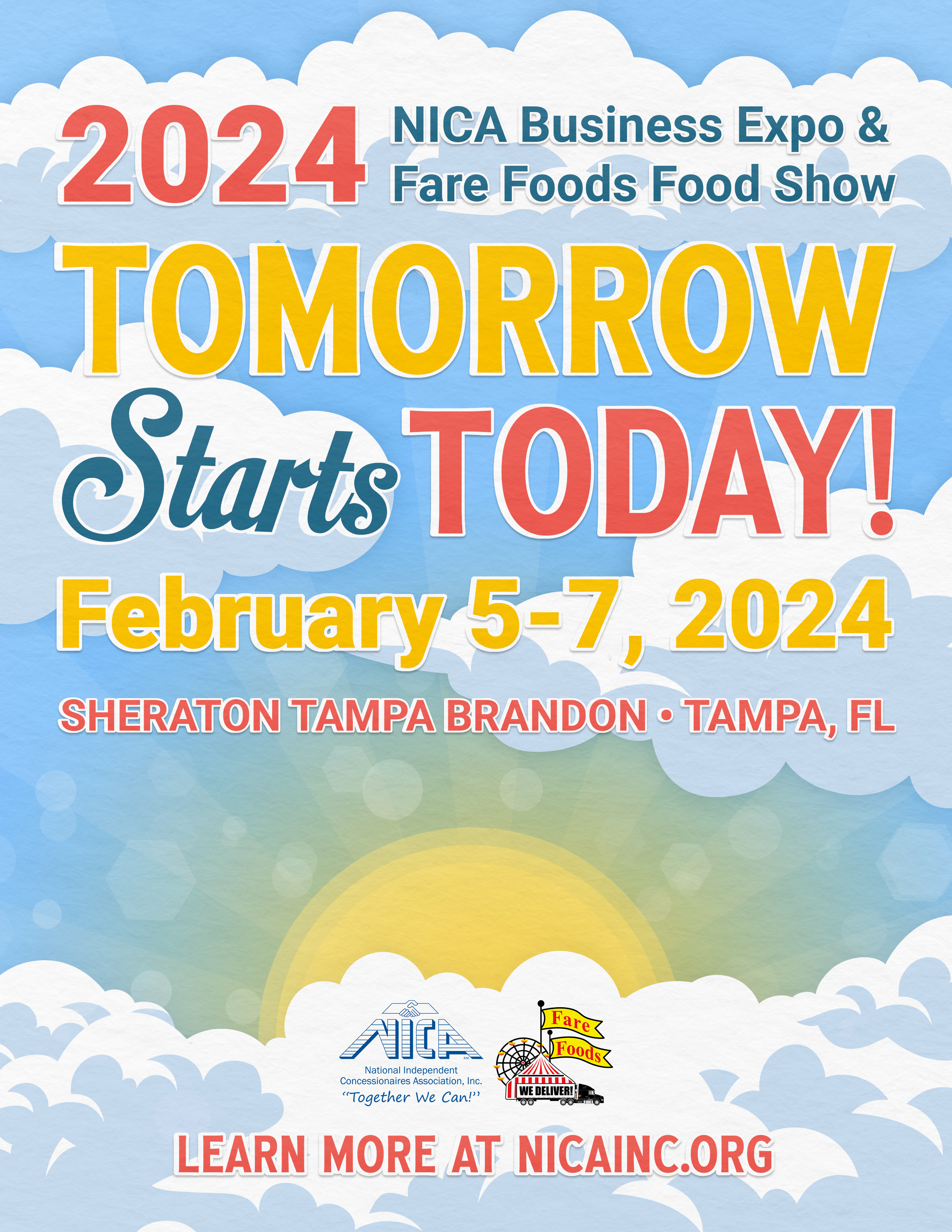 2024 NICA BUSINESS EXPO & FARE FOODS FOOD SHOW: February 5-7, 2024
Join us February 5-7, 2023 at the beautiful Sheraton Tampa Brandon Hotel, located at 10221 Princess Palm Ave. Tampa, FL, for the 2024 NICA Business Expo and Fare Foods Food Show. This year's theme is "Tomorrow Starts Today!" The NICA Business Expo will be held Monday through Wednesday, providing Workshops and Discussion Groups which cover the issues and the daily challenges our Industry is faced with today.
On Wednesday evening, we invite you to attend the Annual General Membership Meeting, where we will hold our Year in Review, install the 2024 Board of Directors, hold the Coca-Cola Membership Contest, and hear from Benefit Partners. During the evening's Annual Gala, we will highlight the NICA Foundation, honor a new Hall of Fame Recipient, and enjoy delicious buffer courtesy of Fare Foods.
The Fare Foods Food Show will run Monday and Tuesday and will feature exhibitors showcasing the latest food trends and technology that will define and kickstart the 2024 Fair Season.
Stay tuned for Registration, Hotel, and Food Show details, coming soon!