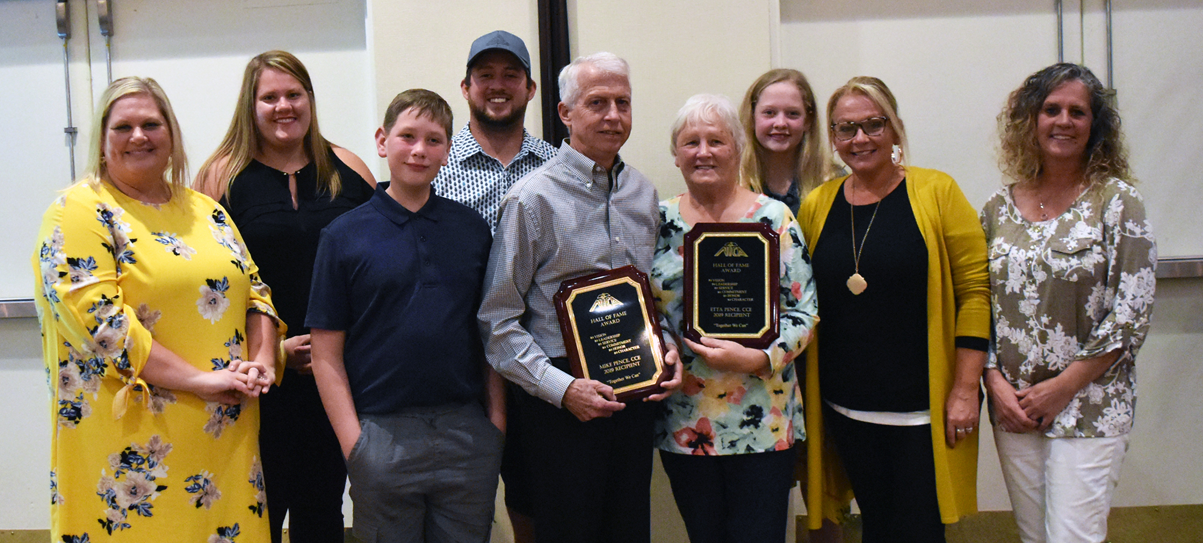 Thank You For Submitting Your Nominations
Thank you to all who submitted nominations this year! The NICA Board of Directors will make the tough choice of deciding who will receive the honor at next year's Expo. Stay tuned for more announcements, including the recipient, in upcoming NICA News or NICA Now! publications.
The NICA Hall of Fame award honors distinguished achievements and outstanding contributions by any individual "to the health and wellbeing of this organization by any means, whether it be through hard work, influence, financial contribution or by any other positive method and/or whether they be concessionaire, associate, event management, administration or volunteer. All Nominees submitted by the deadline date will be evaluated by the Hall of Fame Committee and the top three will be referred to the NICA Board of Directors for the final decision." (Policies and Procedures, 2007)
Selection
Selection of the recipient(s) of the Hall of Fame Award is made solely by the NICA Board of Directors. The Board of Directors reviews all recommendations and may identify additional individuals for consideration. This award may be presented posthumously.
Conditions of Eligibility
Nominator and Nominee must be NICA Members in good standing
Nominee has identified with NICA and the fair and event industry for a minimum of ten years
Nominee has shown substantial contributions to NICA through leadership, education, legislation, technical service and/or outstanding service to the associated industries and organizations serving the fair and event industry
Supporting Documentation
Reason for proposing the nominee
A statement of the contributions made by the individual to NICA and the fair and event industry
Record of his/her professional and industry achievements (articles, citations, letters, etc.)
A headshot of the individual (if available)
Congratulations to Our Past Recipients!
Past Recipients
Gene O'Brien, CCE (2006)
Larry Orme, CCE & Olivia Orme, CCE (2007)
SanDee O'Brien, CCE (2008)
Linda McKinney & Bill McKinney, CCE (2009)
Frank Parnell, CCE (2010)
Art Pokorny (2011)
Gayle McGrath, CCE & Kevin McGrath, CCE (2012)
Larry Sivori (2013)
Ron Smith (2014)
Russ Harrison, CCE (2015)
Rey O'Day (2016)
Rich Wright (2017)
Tim O'Brien, CCE (2018)
Mike Pence, CCE & Etta Pence, CCE (2019)